Are Yankee Candles Natural?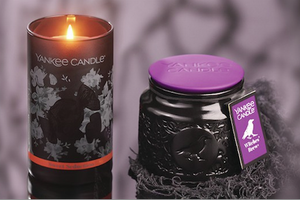 Yankee Candle is a well-known and popular candle brand, known for producing a wide range of scents and styles. But when it comes to the ingredients used in their candles, many people wonder: are Yankee Candles natural?
The answer is: it depends. Some Yankee Candles are made with natural ingredients, while others are made with synthetic materials.
One of the key ingredients in candles is the wax. Yankee Candle offers a variety of waxes in its candles, including natural waxes like beeswax and soy wax, as well as synthetic waxes like paraffin wax. Paraffin wax is a petroleum byproduct, and while it is a commonly used wax in candles, it is not considered a natural material.
In addition to the wax, candles also contain fragrances to add scent. Yankee Candle fragrances are made with fragrance oils which are synthetic so they are not natural like essential oils. It's important to note that synthetic fragrances can contain potentially harmful chemicals.
To determine whether a Yankee Candle is natural or not, it's important to check the ingredients list on the packaging. If the candle is made with natural waxes and natural fragrances, it is considered natural. If it contains synthetic materials, it is not considered natural. So far, I have not been able to find a Yankee candle that is made with 100% natural ingredients (i.e. natural wax like soya and essential oils).
In summary, Yankee Candle does not offer 100% natural candles and having natural wax but a synthetic fragrance will still be toxic. To ensure you are purchasing a natural candle, be sure to check the ingredients list on the packaging.
You can check this article "What is an aromatherapy candle?" before shopping around for safe and non-toxic candles.
---