Homemade Shower Gel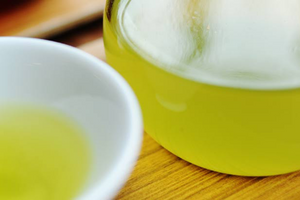 This homemade shower gel is really easy to make once you have the ingredients. I suggest you use certified organic essential oils to make it fully natural, non-toxic and chemical-free. This body wash recipe is invigorating, moisturising, smells divine and turns your daily shower into a moment of pure indulgence.
The lemony sweet fresh aroma of Lemon Verbena and the distinct floral  scent of French Lavender makes a stunning combination that will uplift and sooth your spirit.
Ingredients

250ml PET (

PET plastic, unlike PVC is fully recyclable) 

plastic bottle
200g of natural shower base
1 tsp of Macadamia oil
1 tsp of Jojoba oil
3g of organic French Lavender essential oil
2g of organic Lemon Verbena essential oil
Directions
Wisk together all of the other ingredients until well combined. Pour into the PET plastic bottle. Enjoy this heavenly scent in the shower. 
Do you make you own beauty products? What are your favourite scents?
---